Weekly Residential Trash Service
We offer weekly residential pickup in Bloomington, Ellettsville, & the surrounding Monroe County, Indiana area. We provide a 96-gallon trash container. Please Note: We do not accept the following items: Gasoline, Antifreeze, Used motor oil and/or oil filters, Tires and any other automobile parts, Batteries, Paint, Mercury, Pesticides, Fluorescent bulbs, Medications, Cleaners, Herbicides, Electronics (televisions, computers, computer parts, etc.), Construction debris, Dirt, Rock, or Yard Waste.
Ready for new trash service? Sign Up for New Service today!
Does Ava's offer Residential Weekly Trash Service in my area?
See our interactive service area map below for your specific area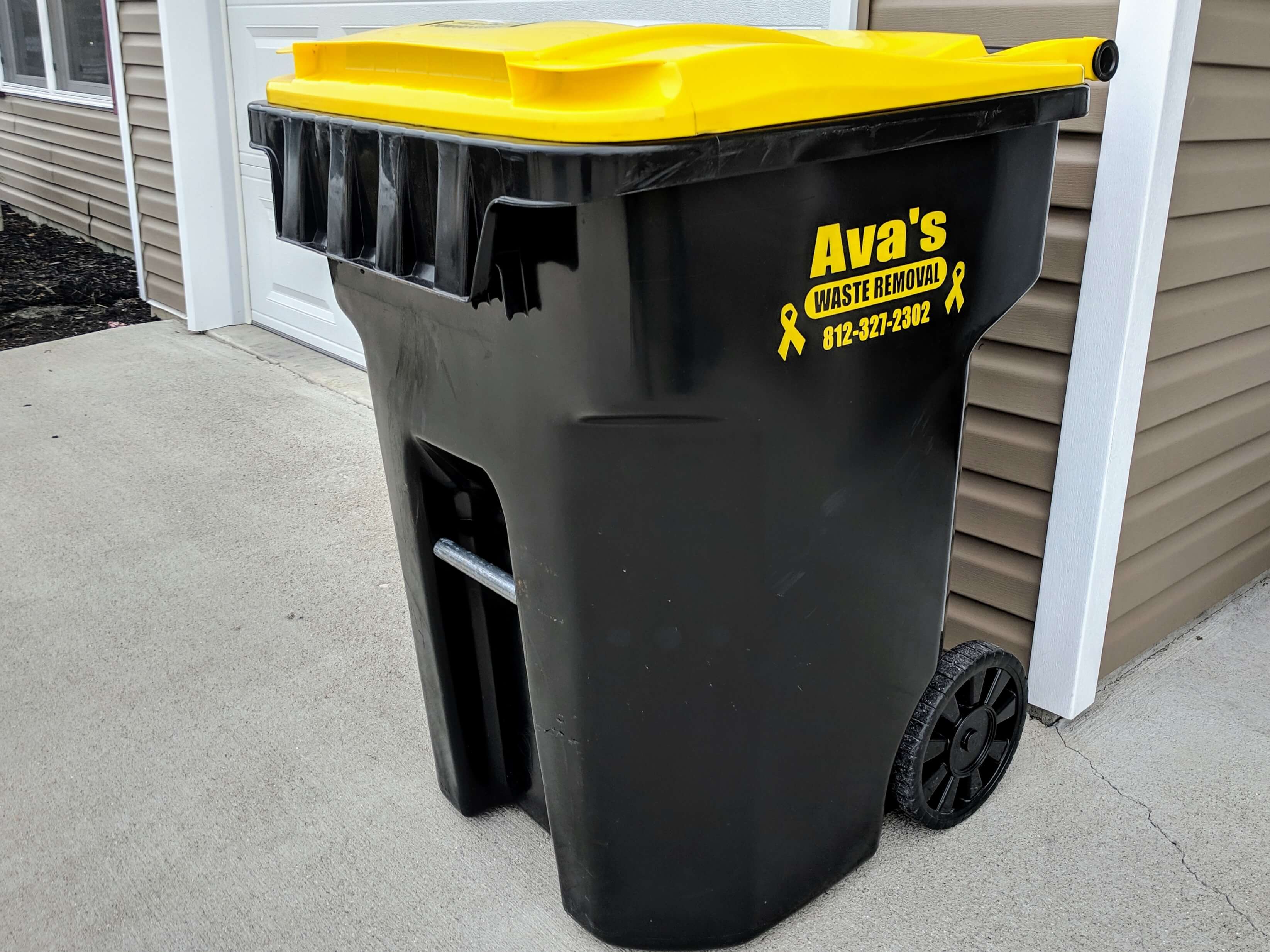 Bi-Weekly Recycling Service

We also offer bi-weekly recycling as an add-on with your residential trash service. If you are interested in adding recycling, please mention this when you Sign Up for New Service today!